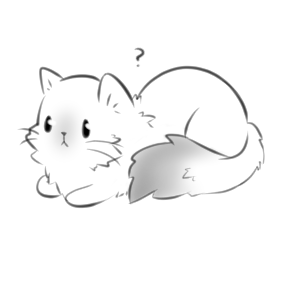 L E E S H E R W H Y
---
Commissions: selective
AVAILABILITY

Only accepting chibi/illustration commissions currently unless you are a current client for emotes
PRICES: Emotes/Badges

one emote: $35 usd each
three emote set: $100 usd
holiday variations to existing emote: $15
28x28, 56x56, 112x112 .png files included

one unique badge: 35 usd each
add small variations such as color/hats: 15 usd each
18x18, 36x36, 72x72 .png files included

Will not draw: REE, gore
PRICES: Illustrations

base prices

chibi: $85 usd each
bust: $100 usd each
waist: $150 usd each
full body: $200 usd each
300 dpi

flat color background, transparent upon request.

UPGRADES

full background: +$200(base price)
complex designs: +$50 usd (armor, weapons, etc..)
---
TURN AROUND TIME

Turnaround time varies depending on other commissions as well as the complexity and size of order.

Typical orders will take 1-3 weeks.
Rush orders 2-7 days.
TERMS OF SERVICE

I retain all rights to my artwork.

All commissions are for personal, non-profit use only. Please inquire for commercial use and rates.

Refunds may be requested if the commission has not been started. Once I have started, I will not provide a refund.

If a situation should arise where I can not complete the commission, a full refund will be issued.

Major revisions come at an additional cost once the sketch stage has been cleared.

Rush jobs are available at an additional cost.
PROCESS

Send detailed references and all pertinent commission information through the order form. (requests may be waitlisted or denied)

Once I have accepted your order, sketch will soon be sent to you for approval.

After the sketch has been approved for finalization, revisions required due to an oversight by me are free. Revisions required by your oversight will come at an additional fee.

I will send an invoice to be paid in full before additional work is started.

Post-sketch confirmation revision fee: +50%

Post-completion revision fee: +100%

A full resolution .png file will be sent to you using dropbox upon completion.
DISCLAIMER

I do not do design work such as twitch overlays or panels, but I can draw artwork that can be used for them, and direct you towards designers who do work I love.

I will reject emote ideas I think I will not be able to execute in a way I am proud of, but can direct you towards artists I think may do better.